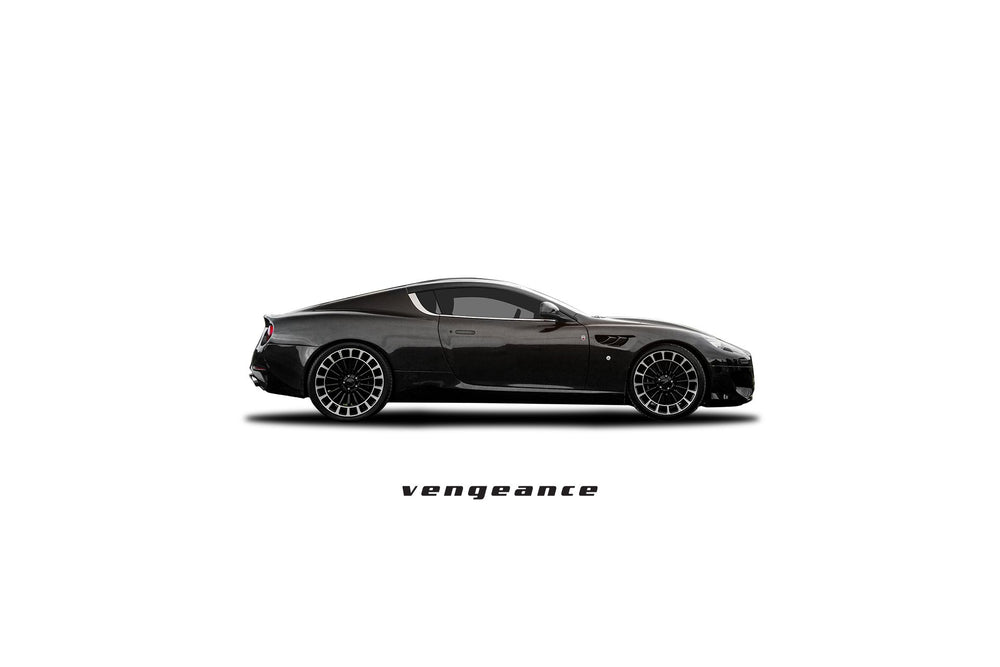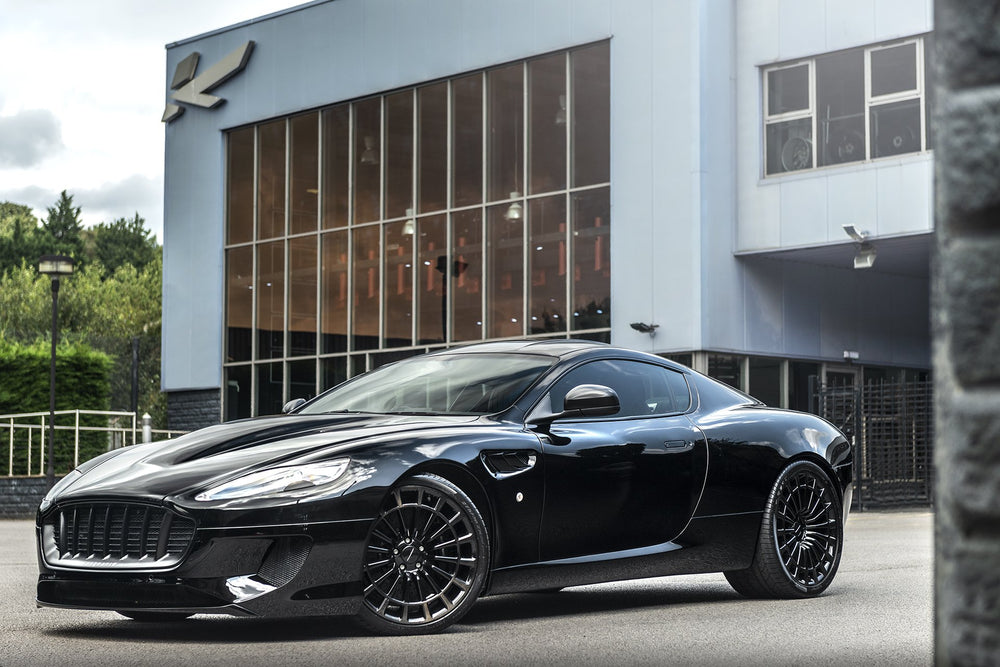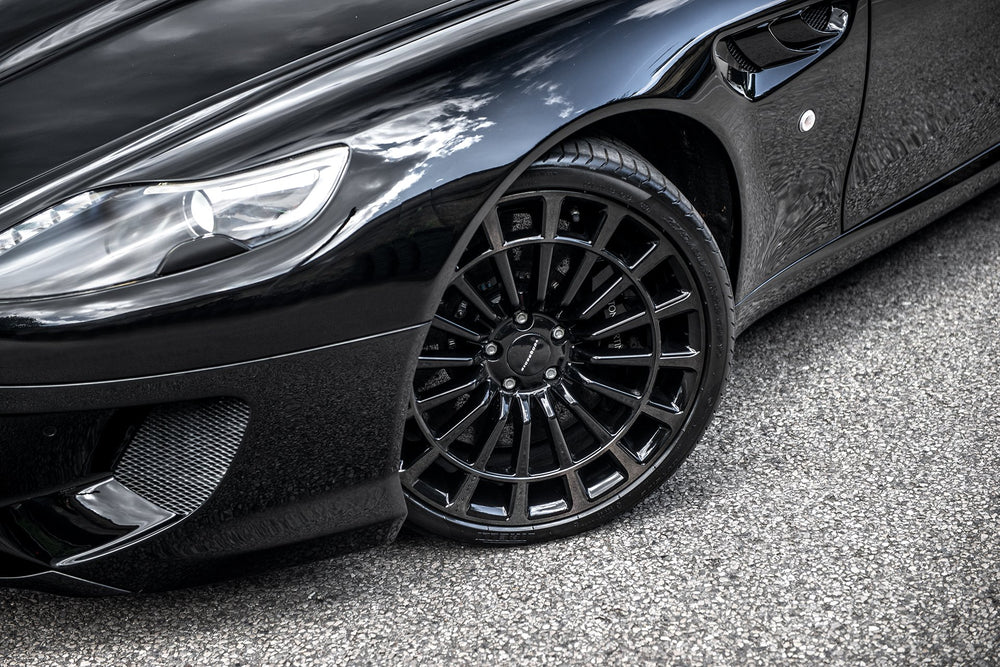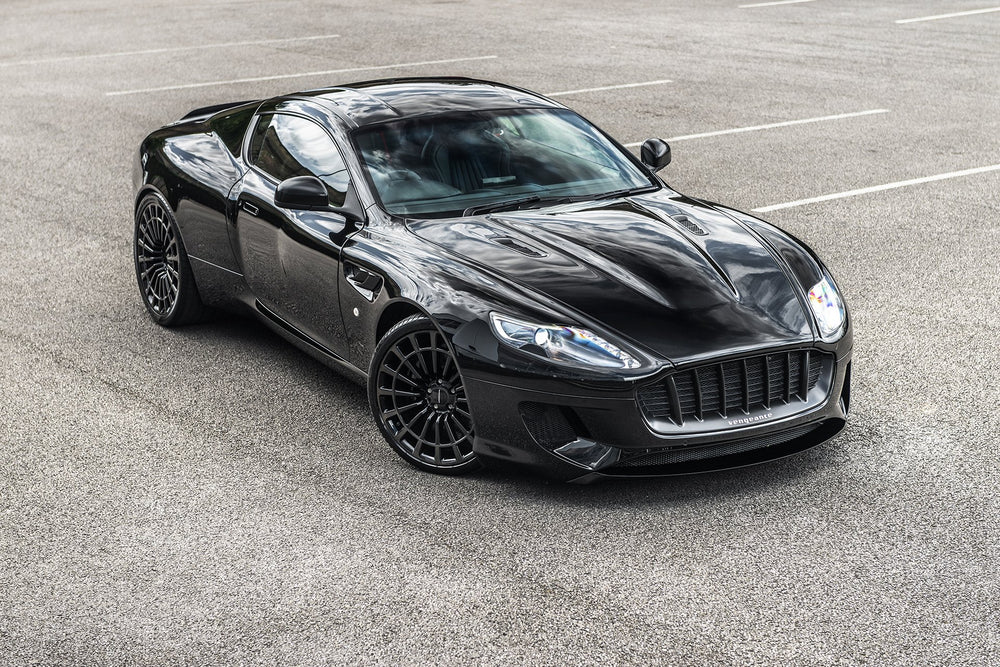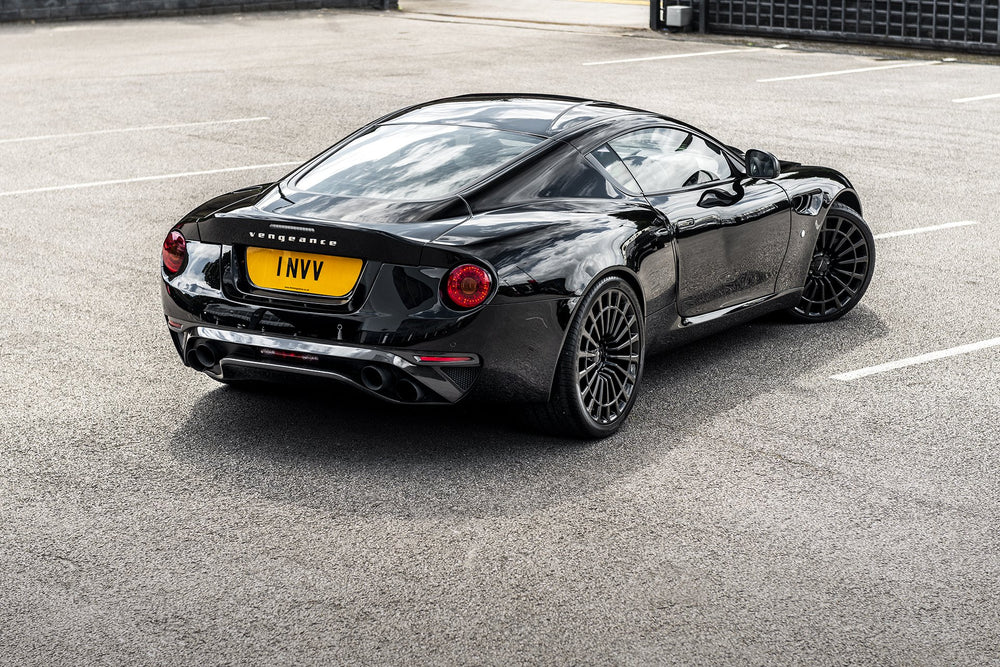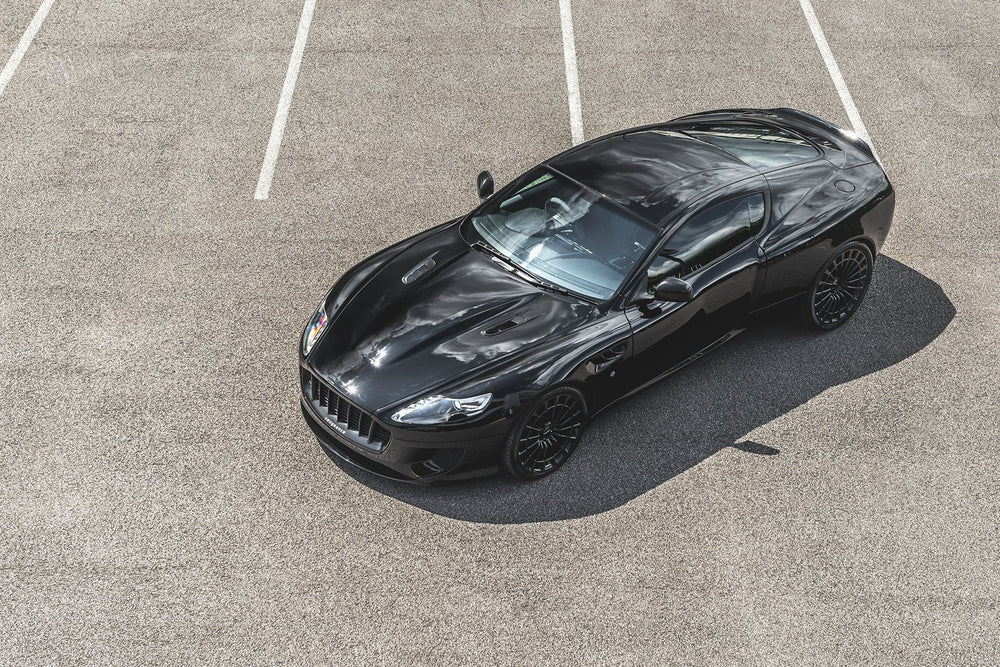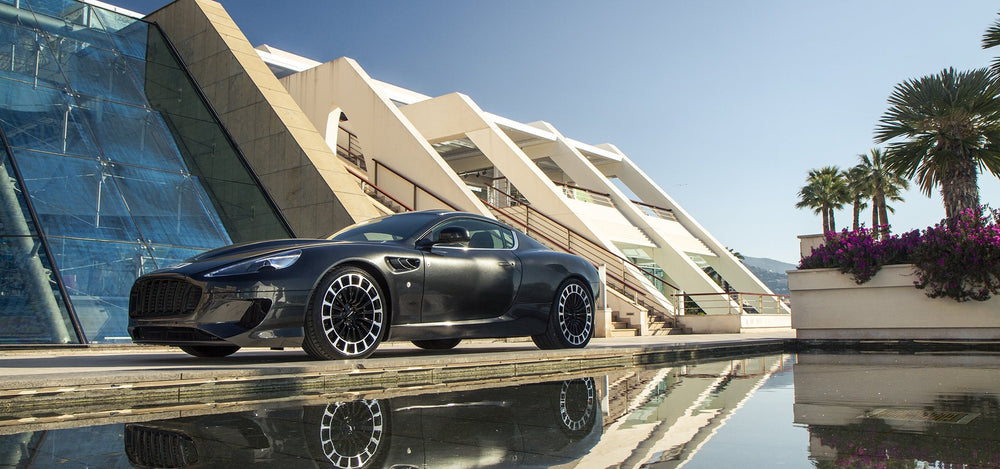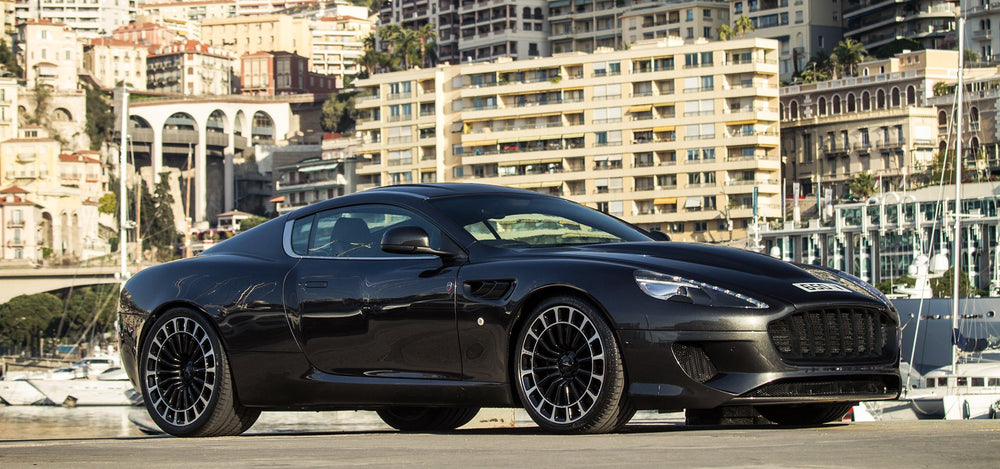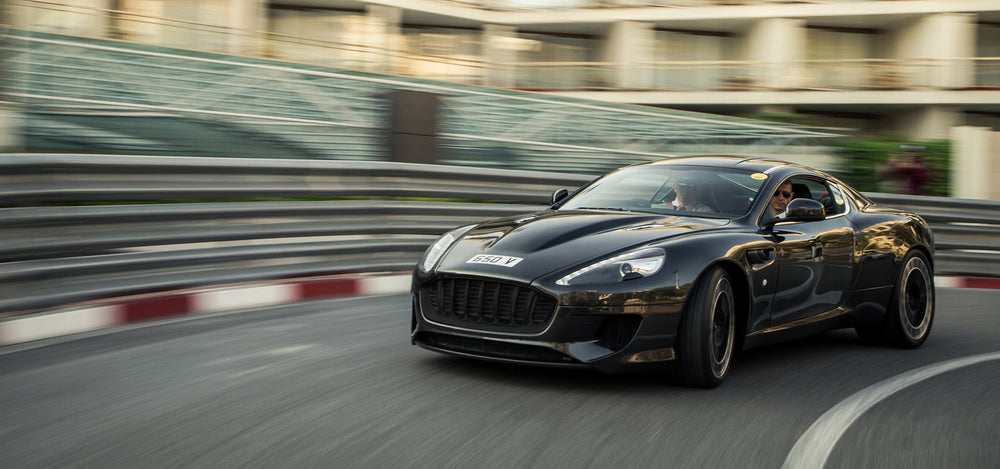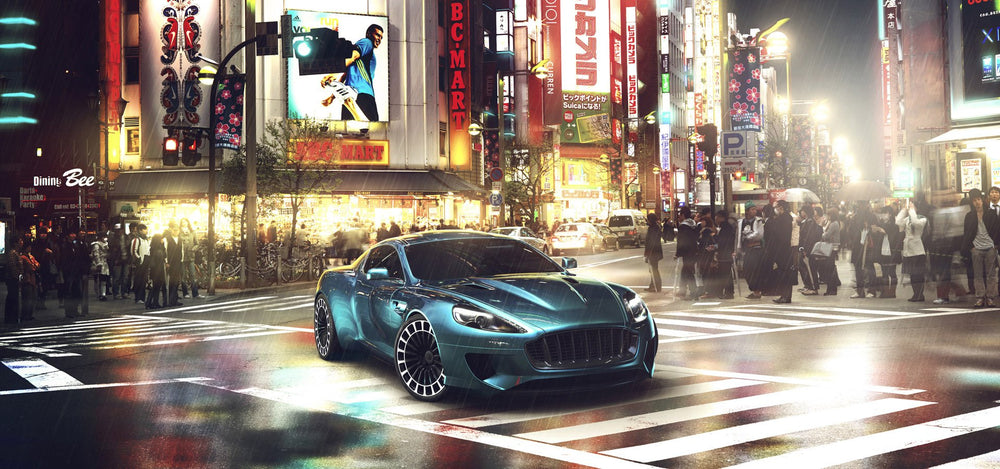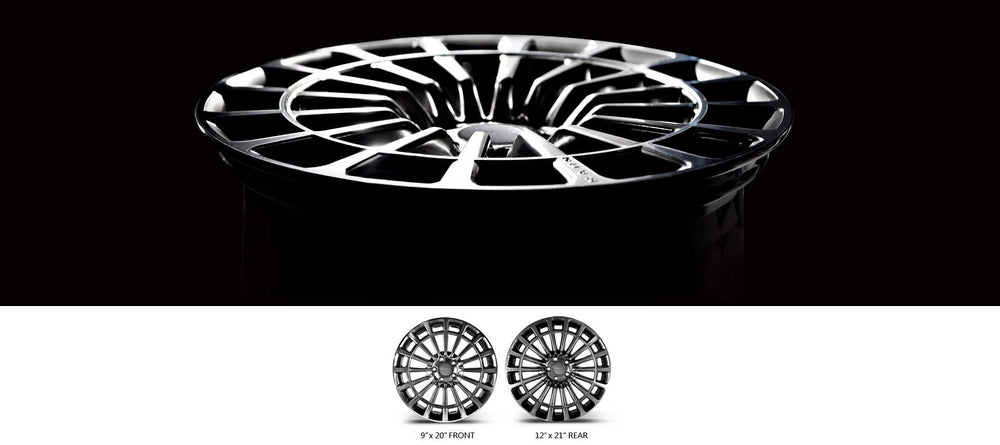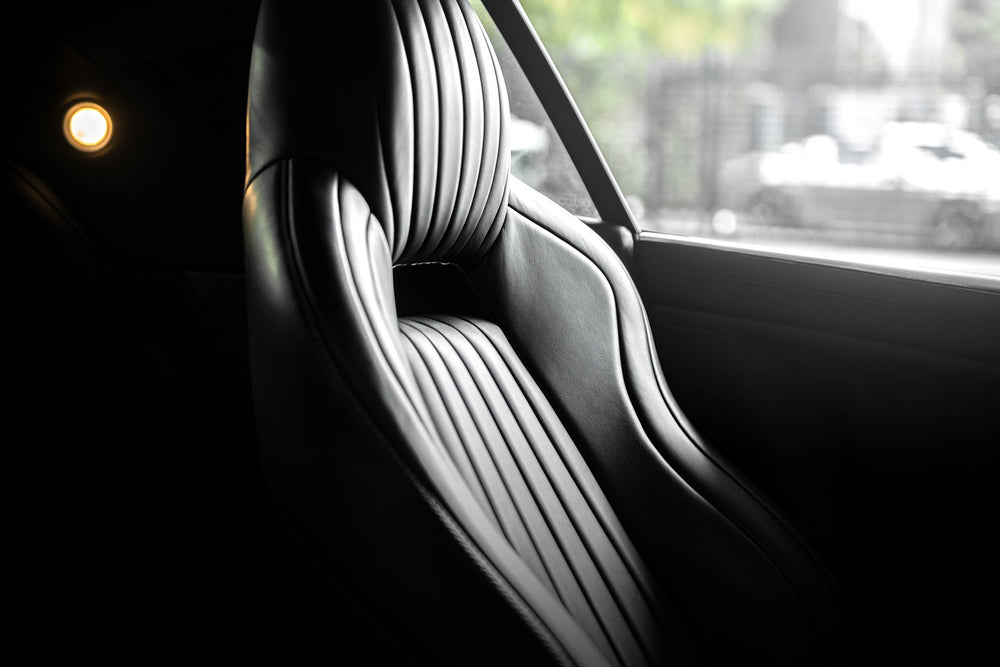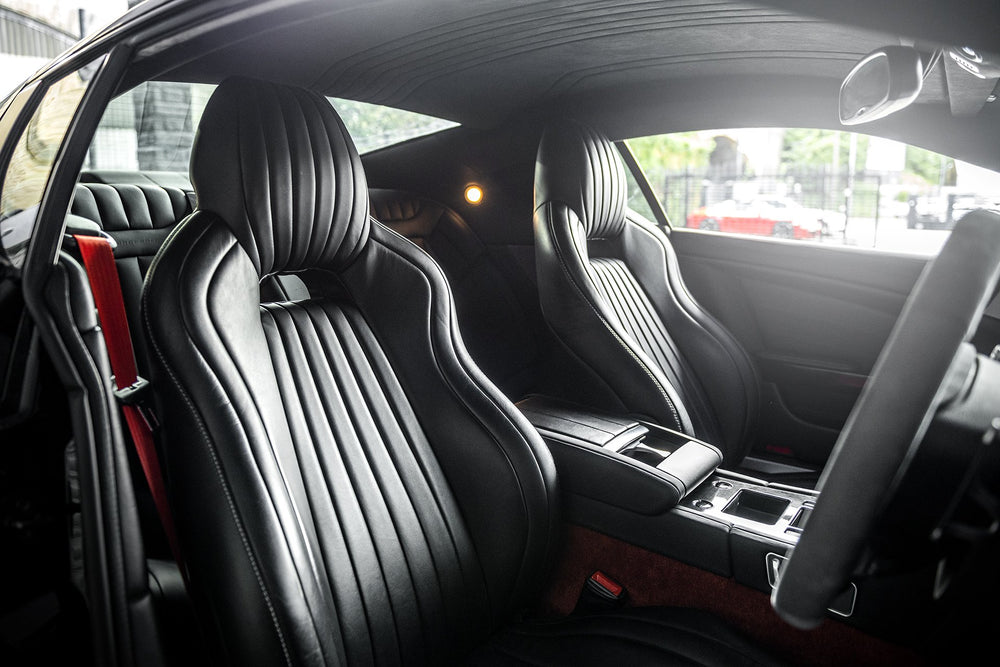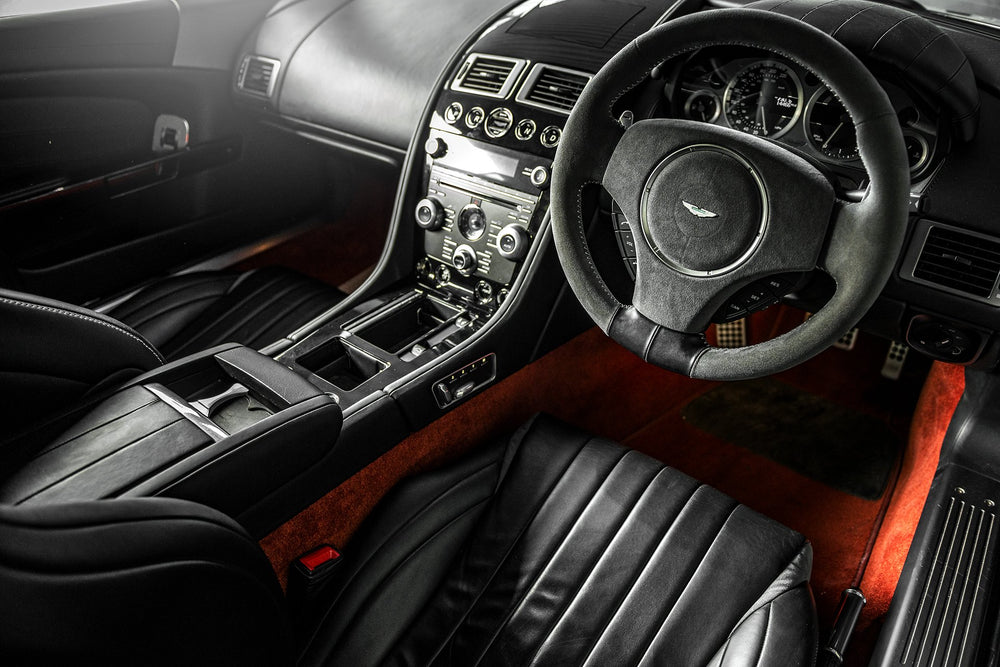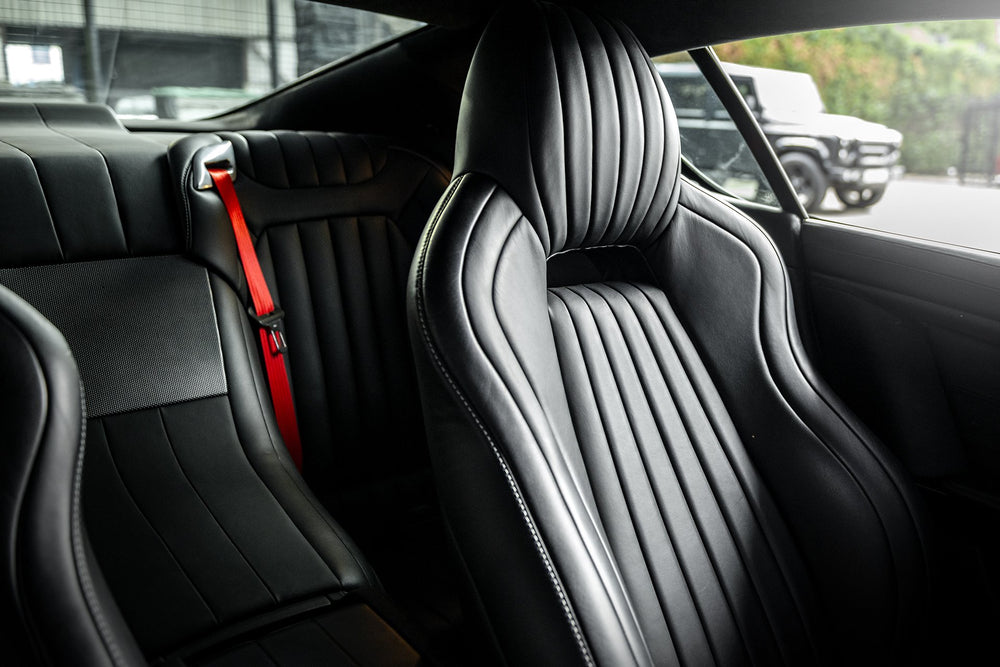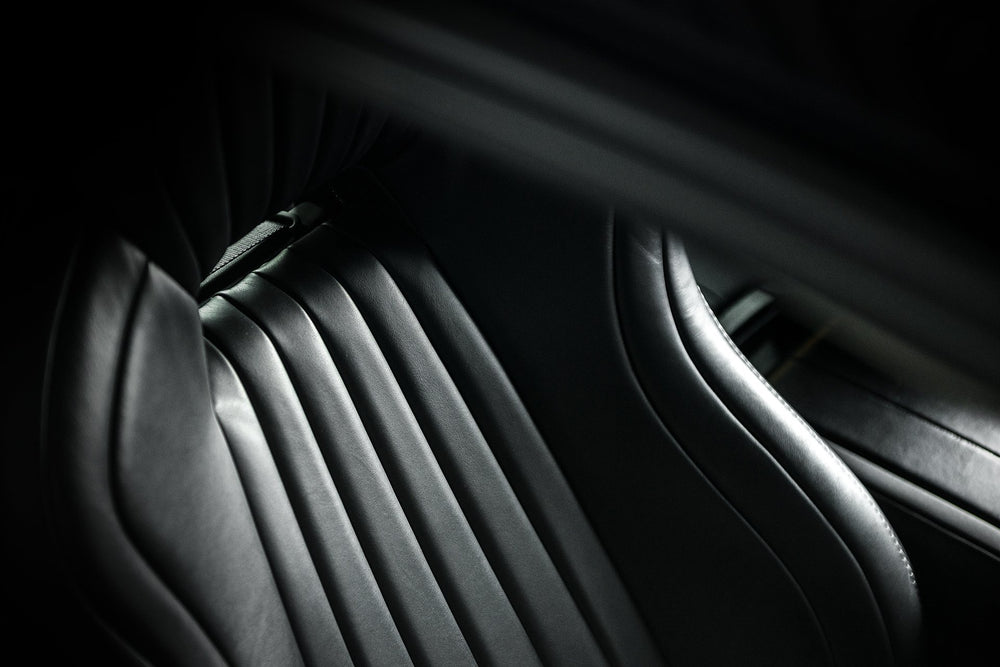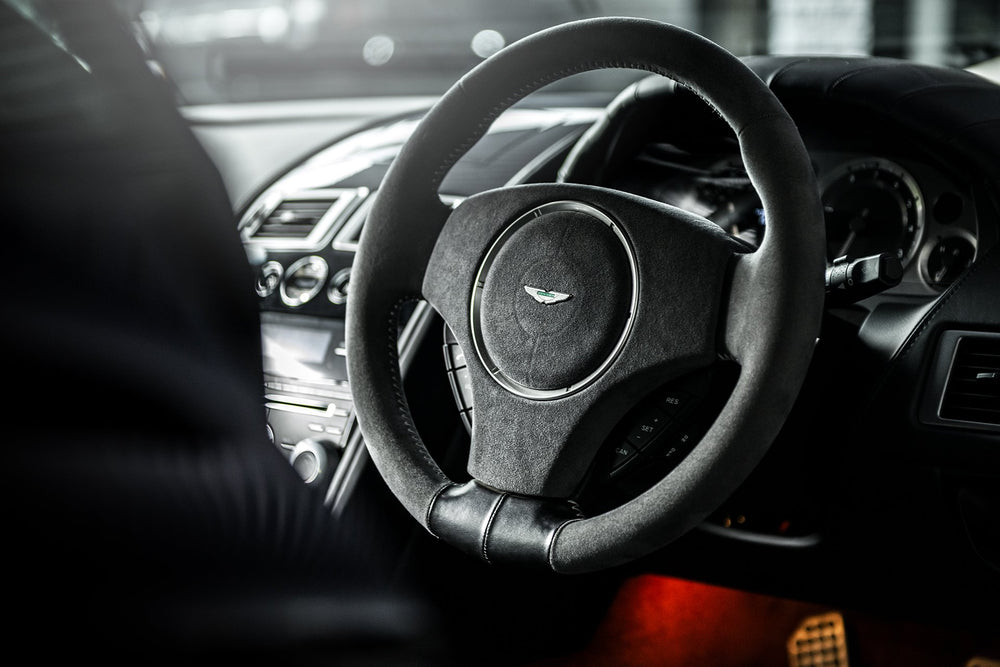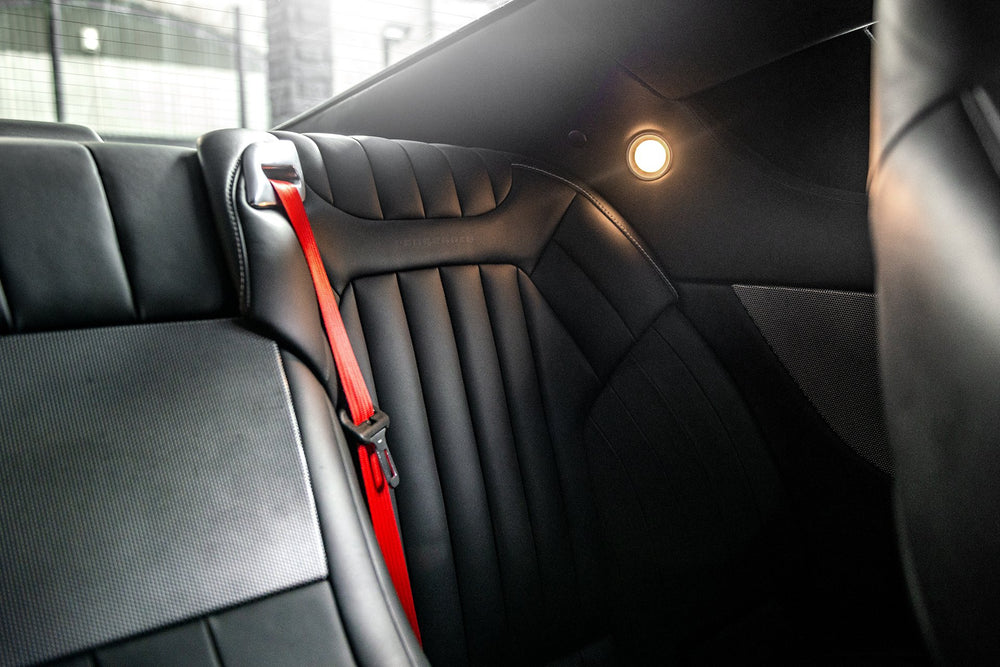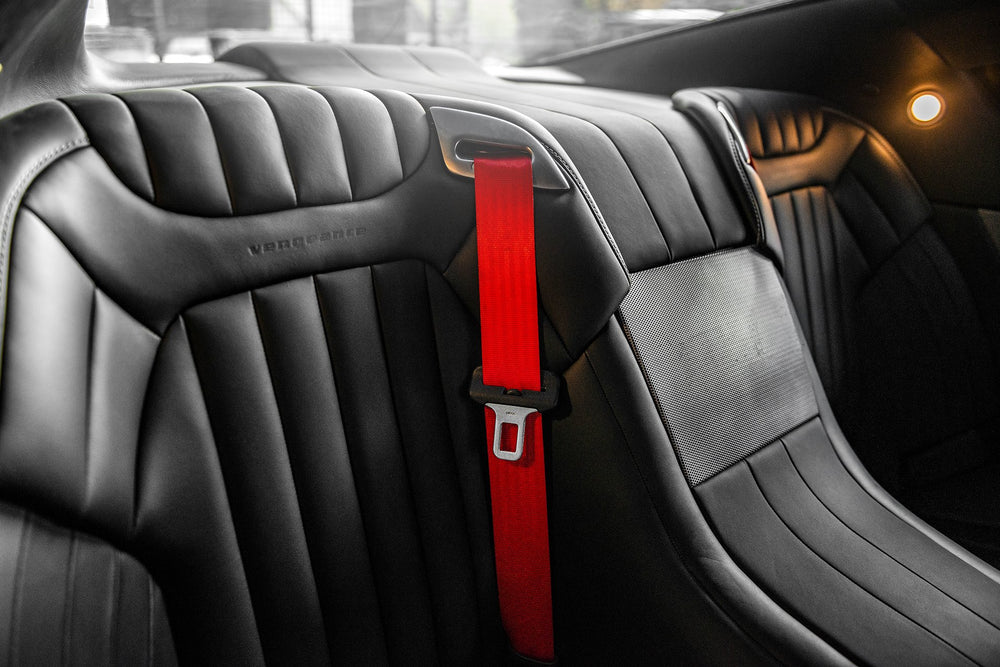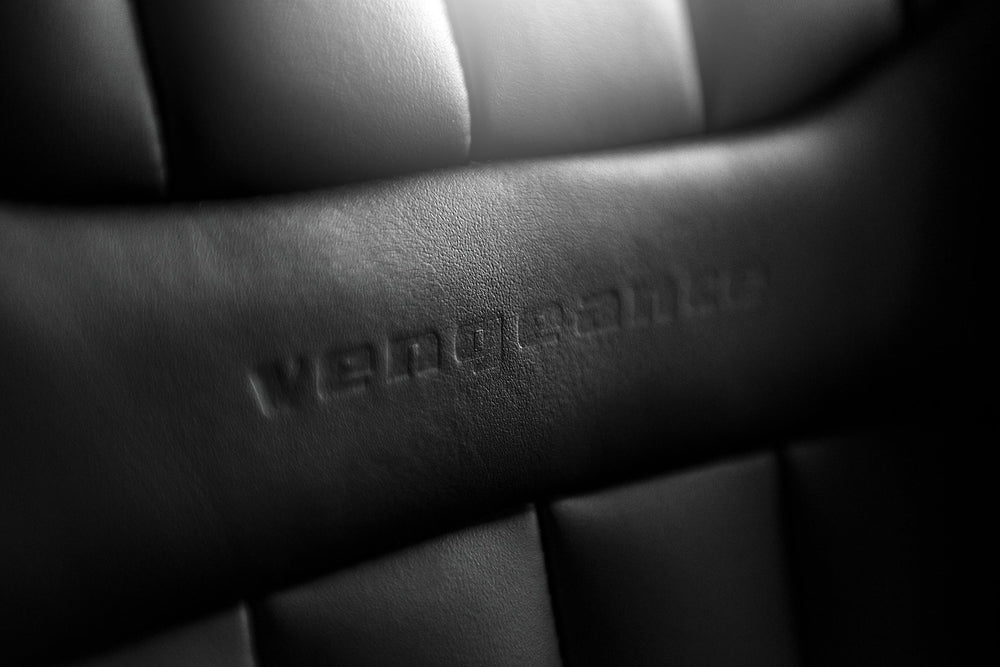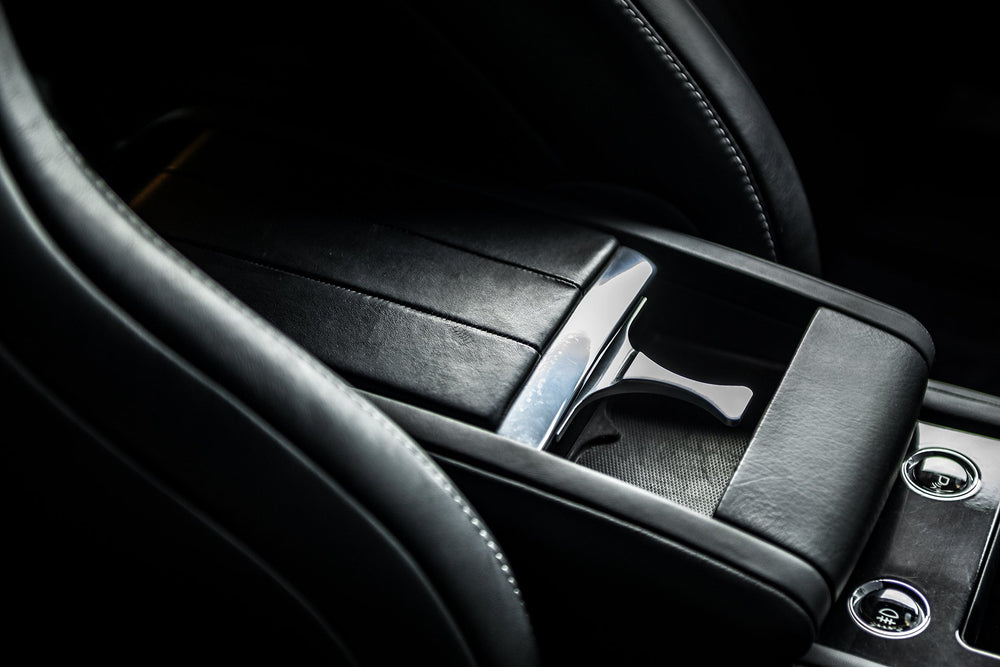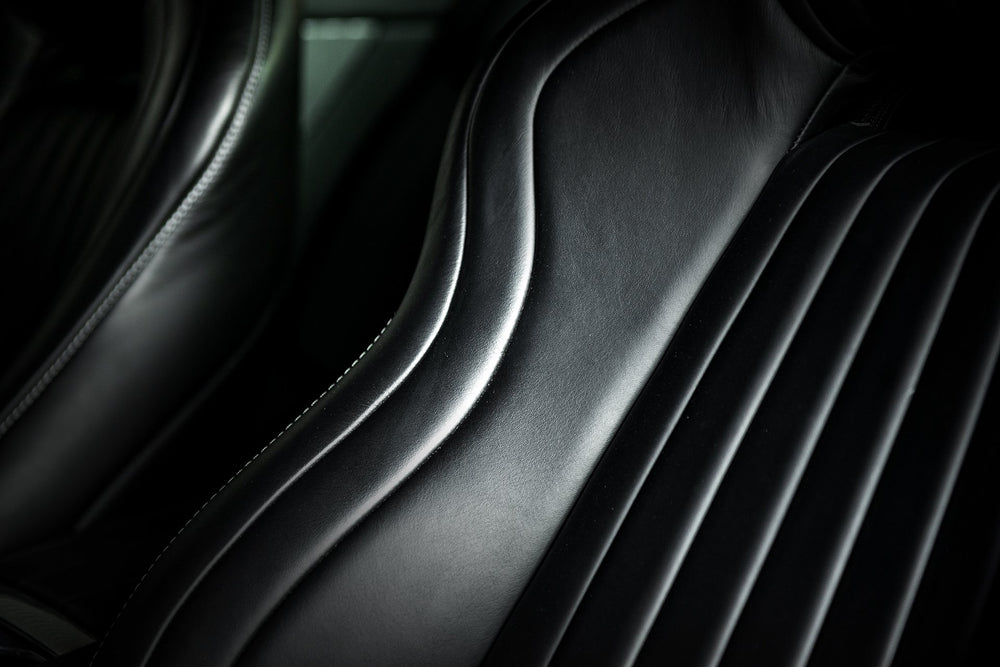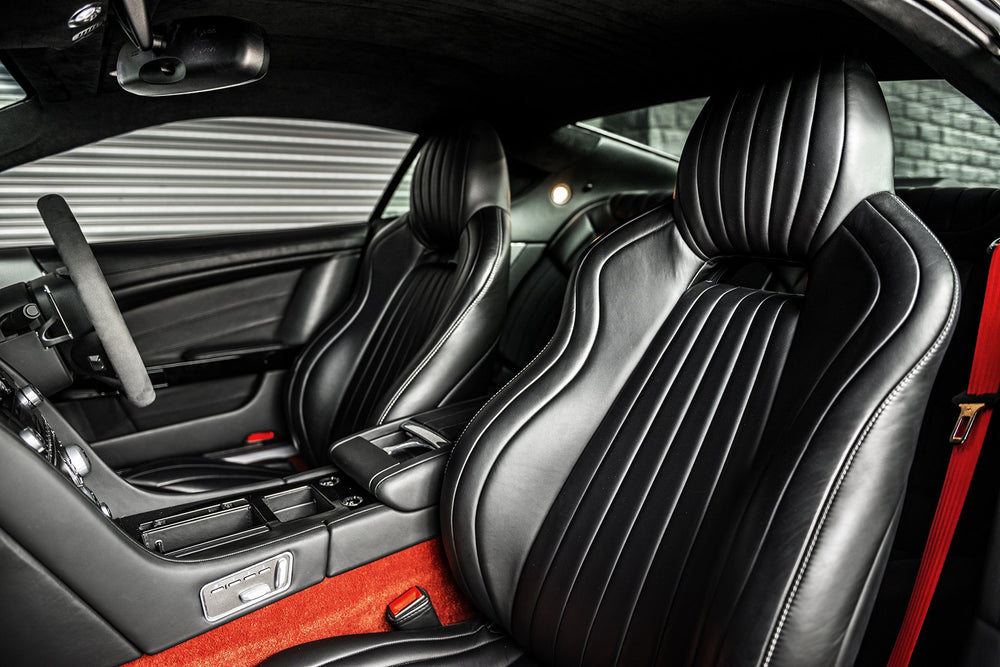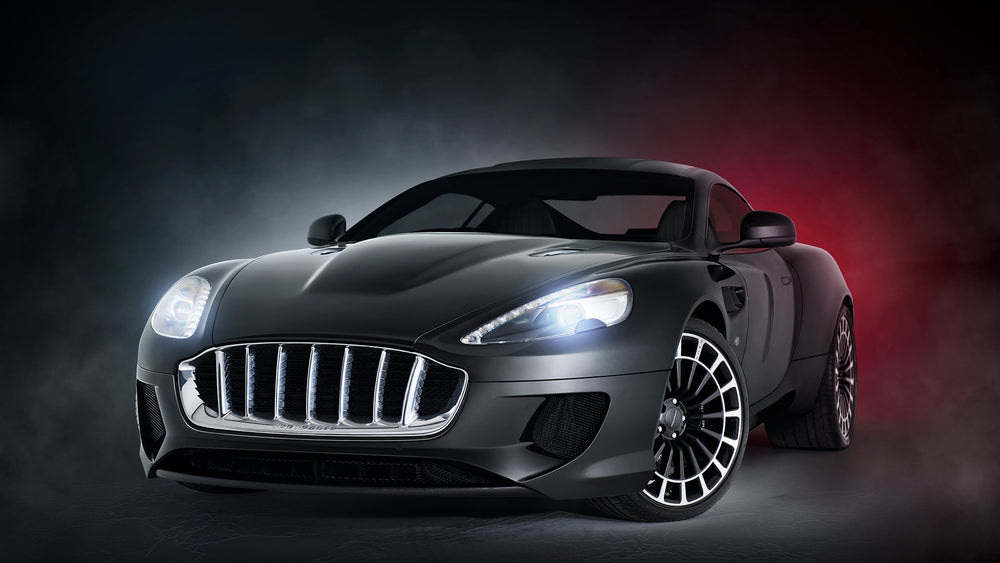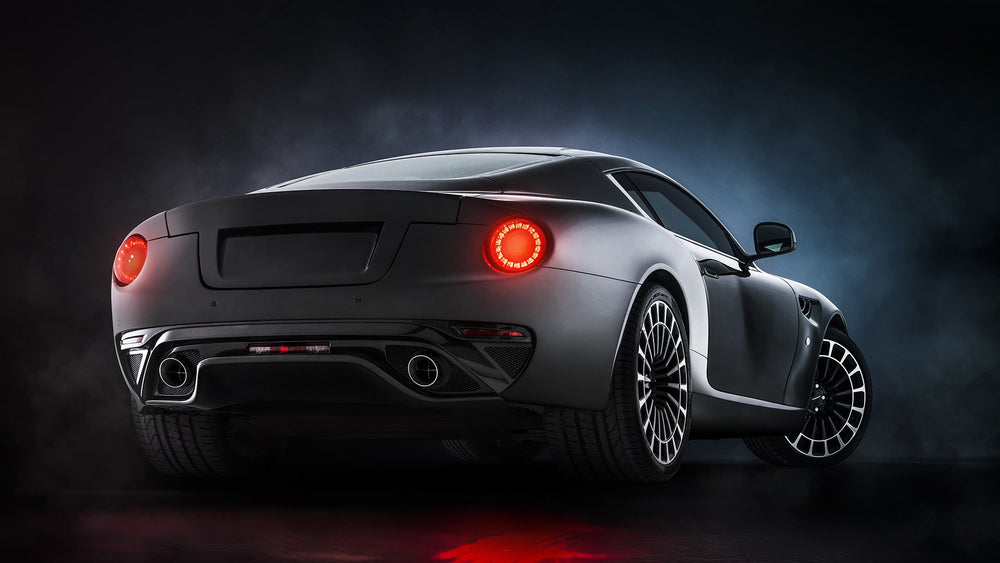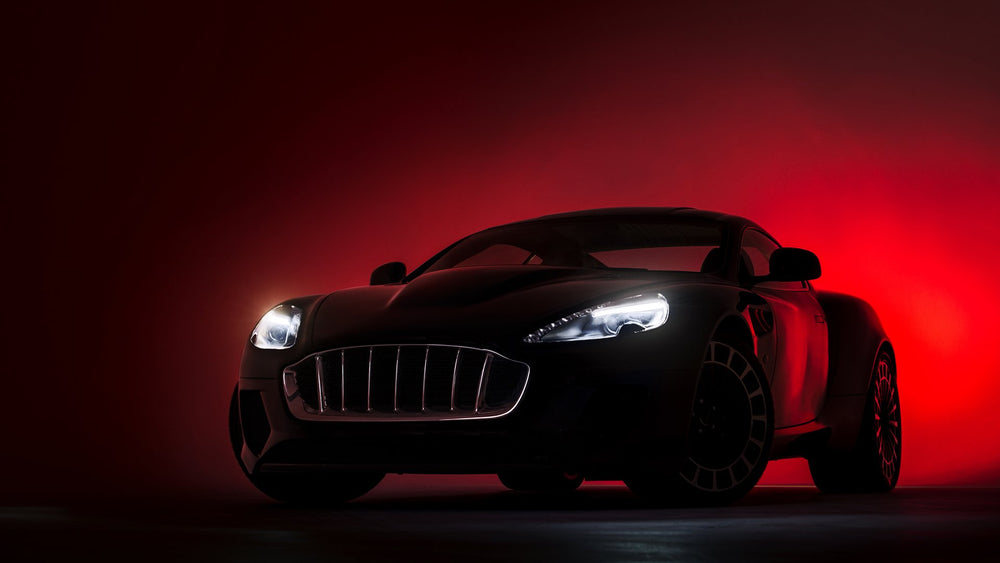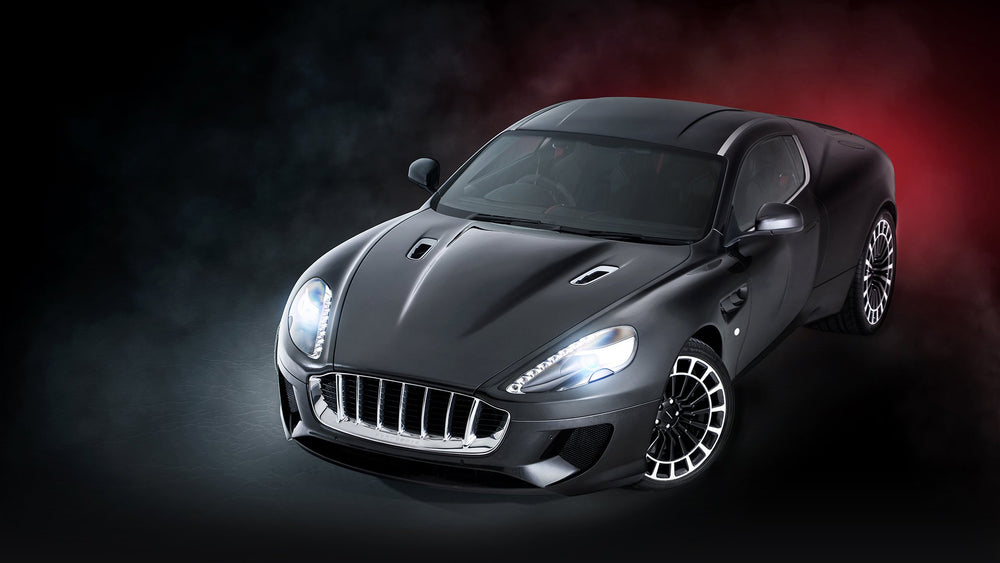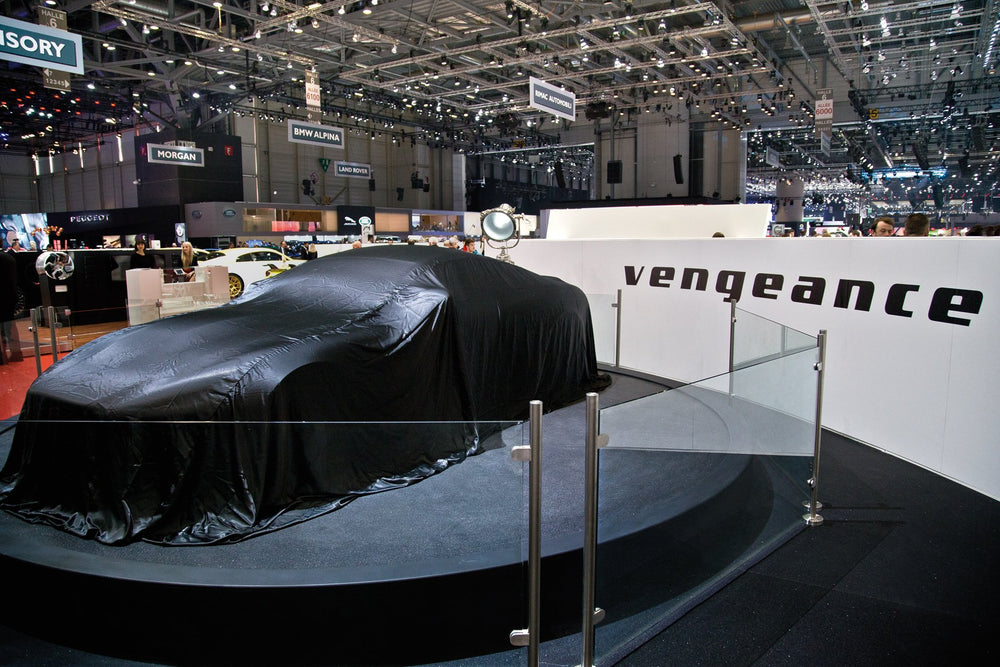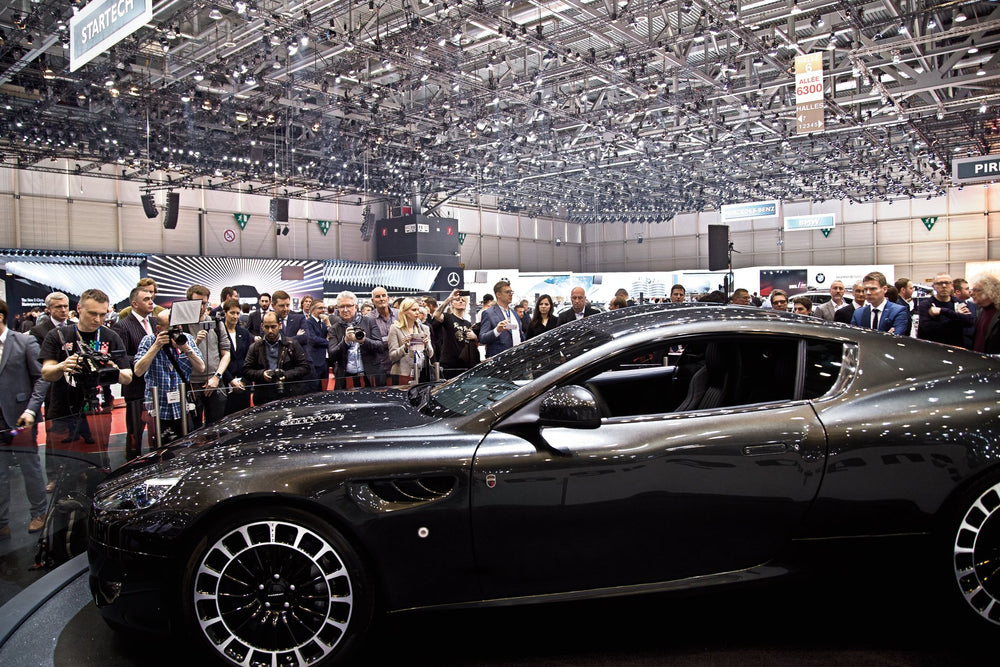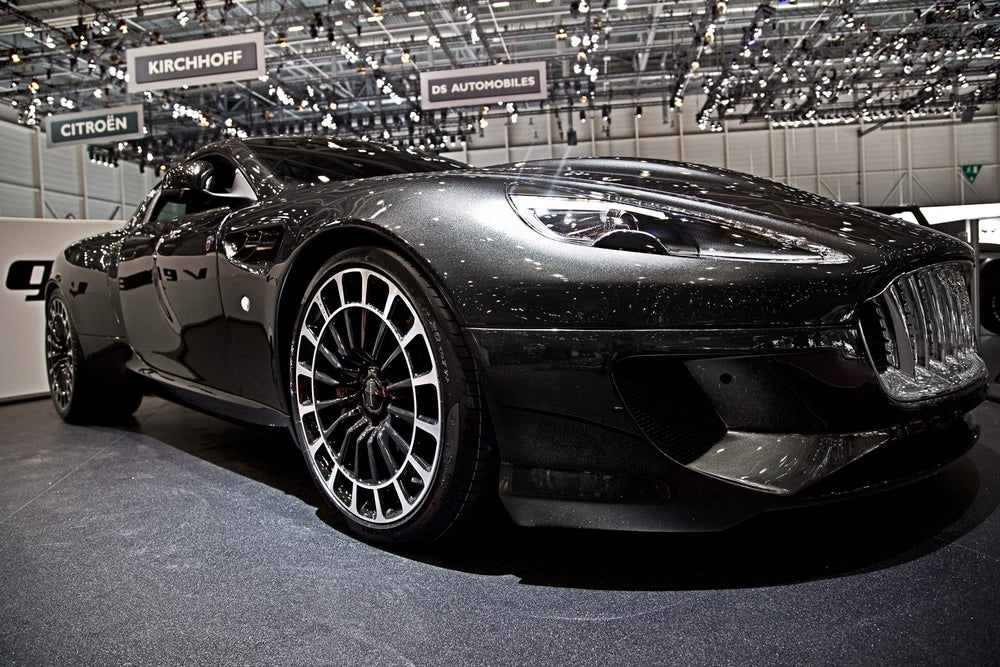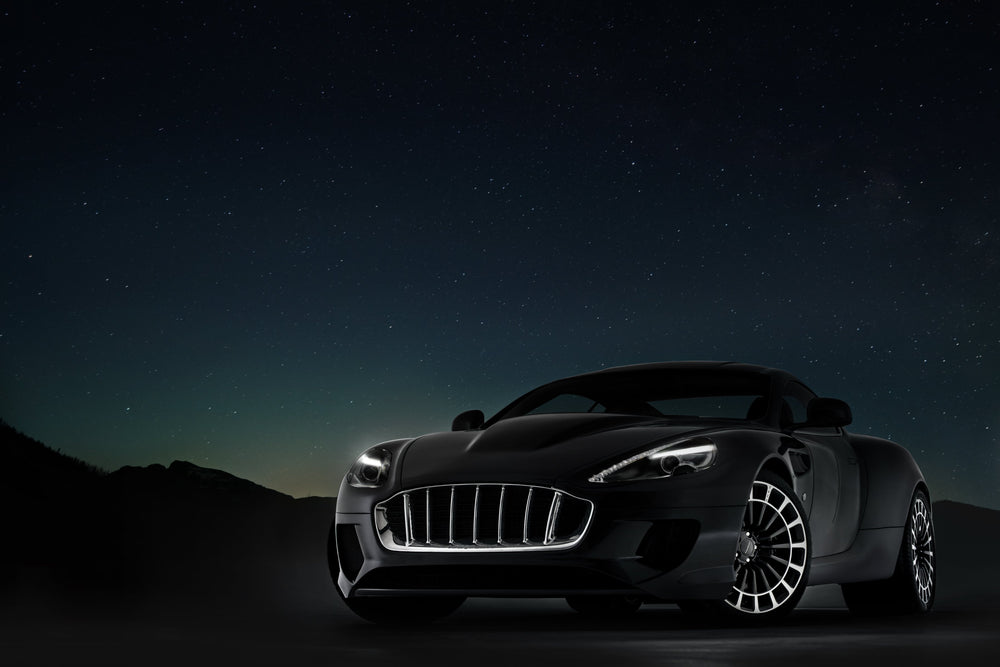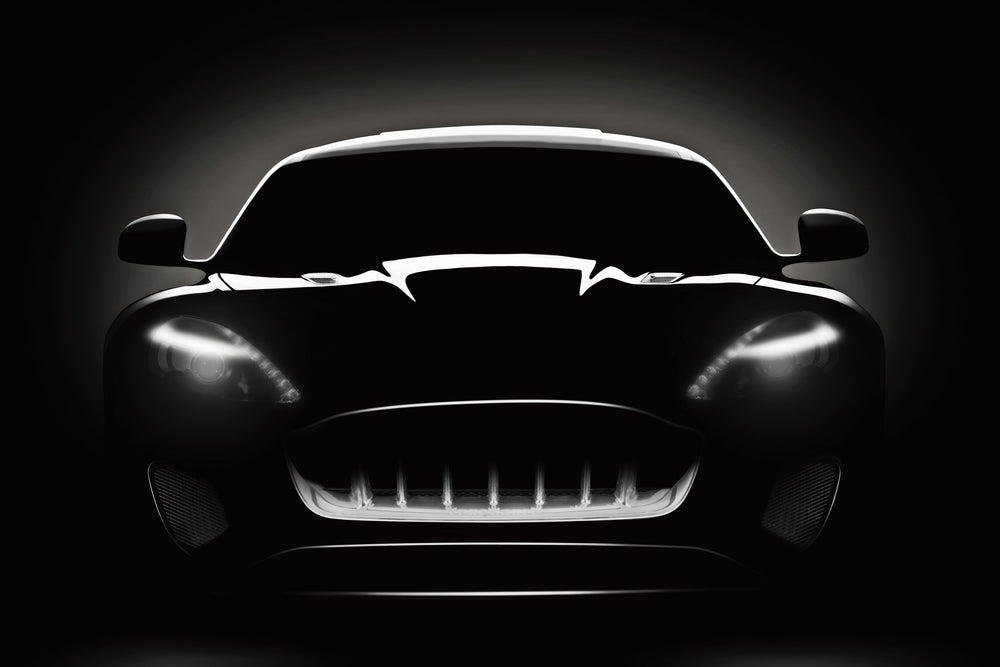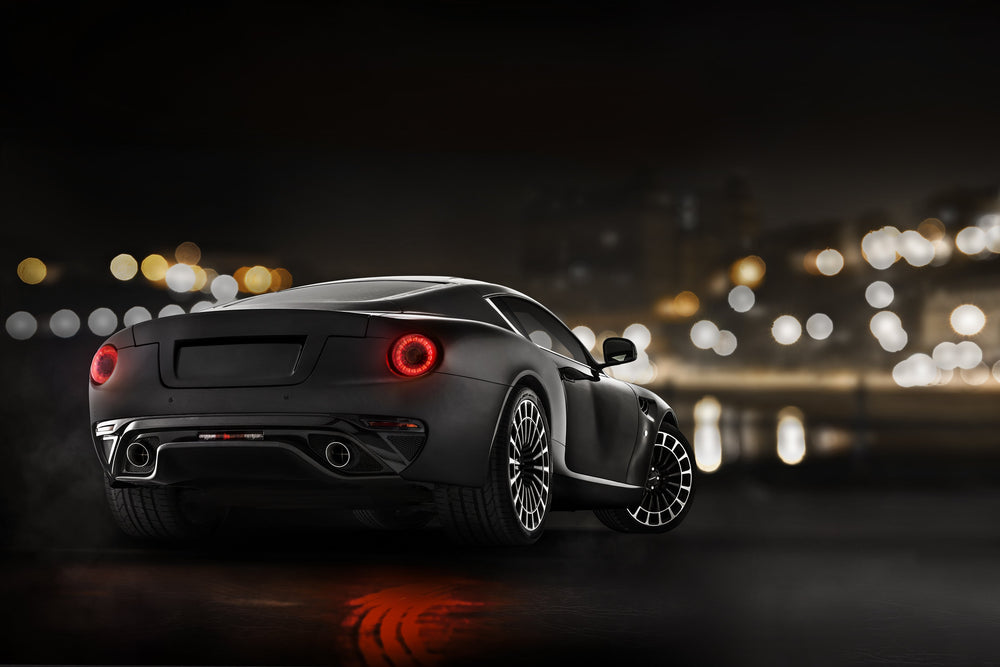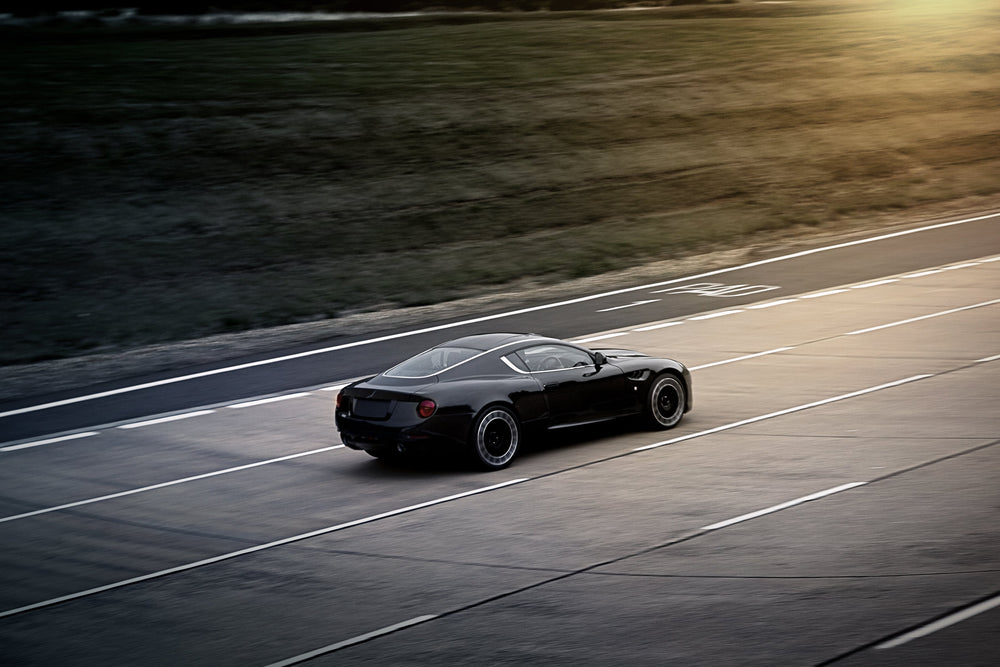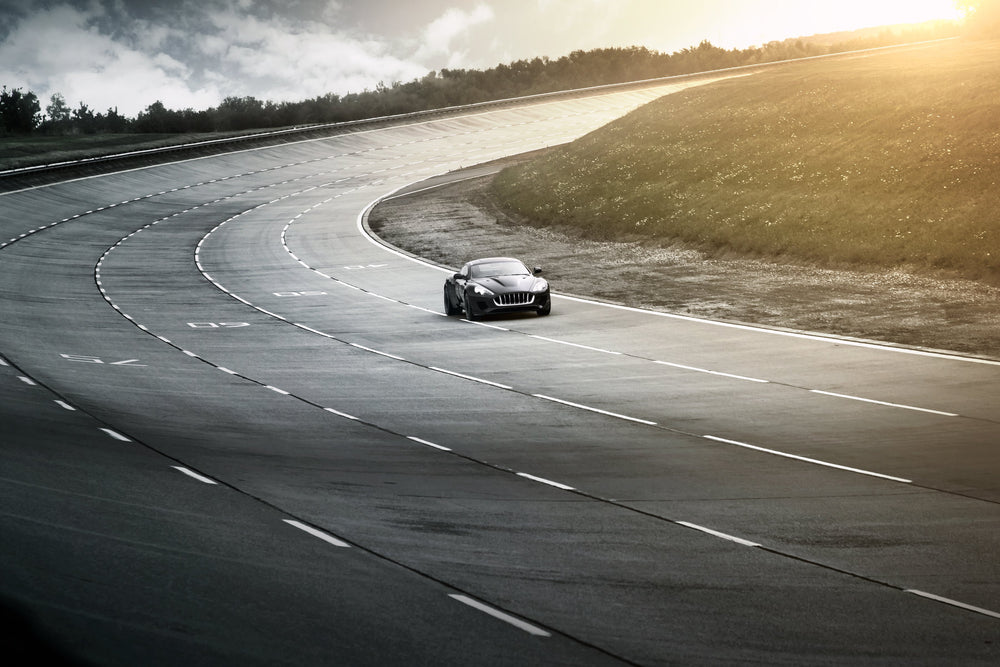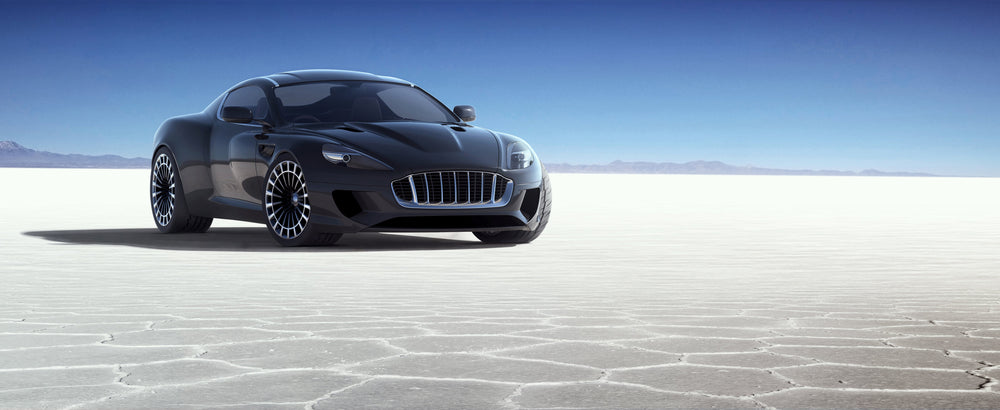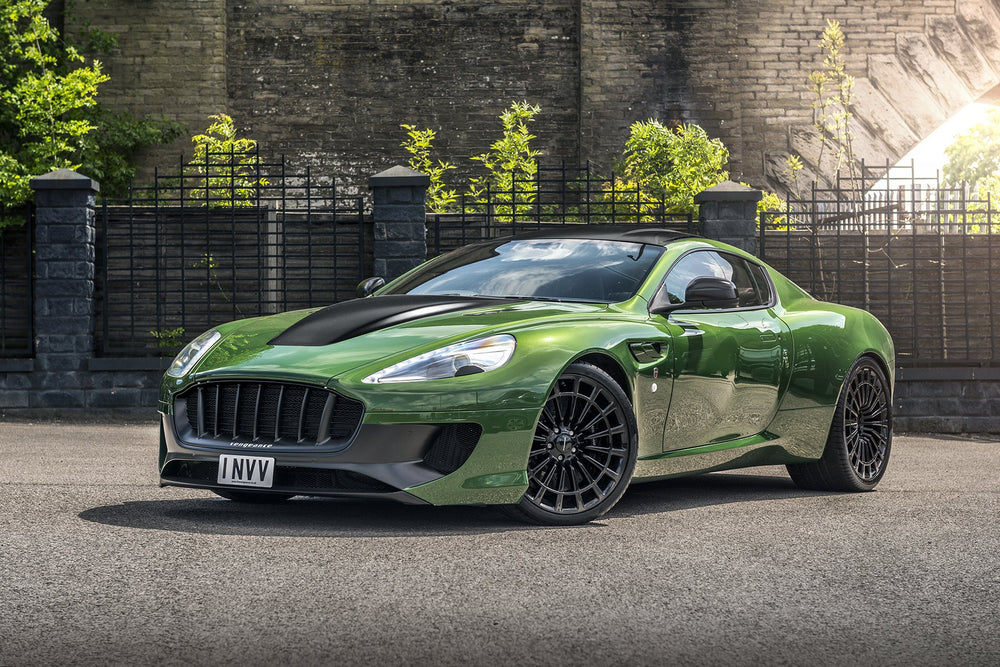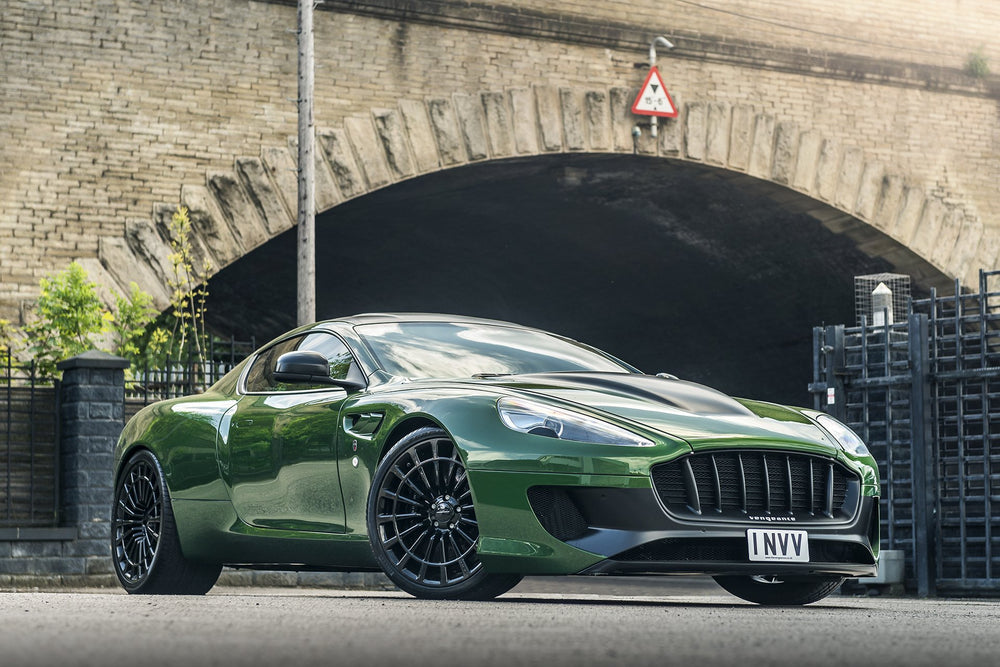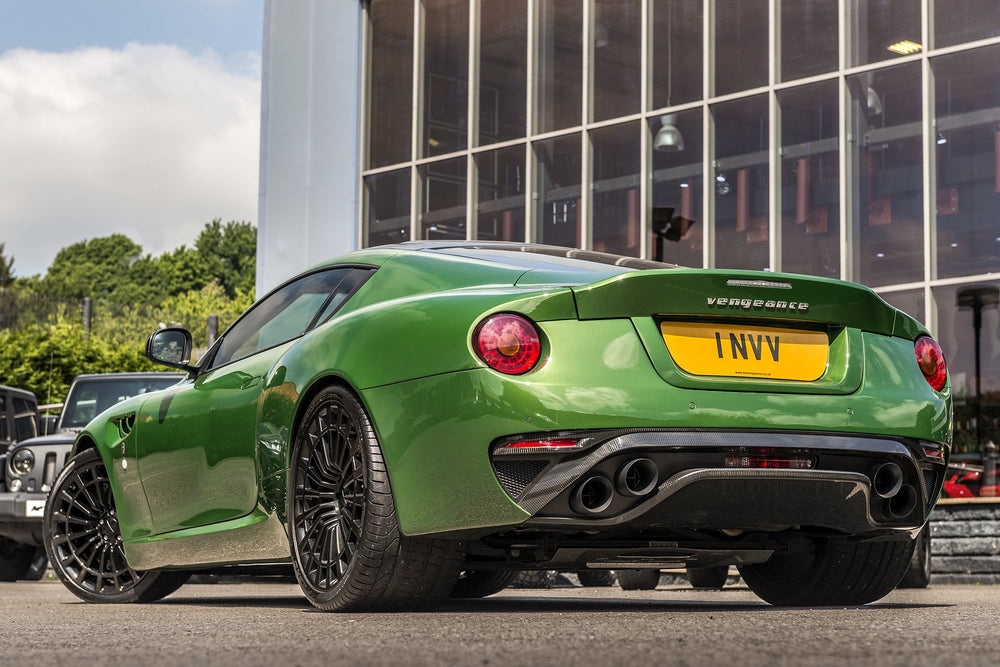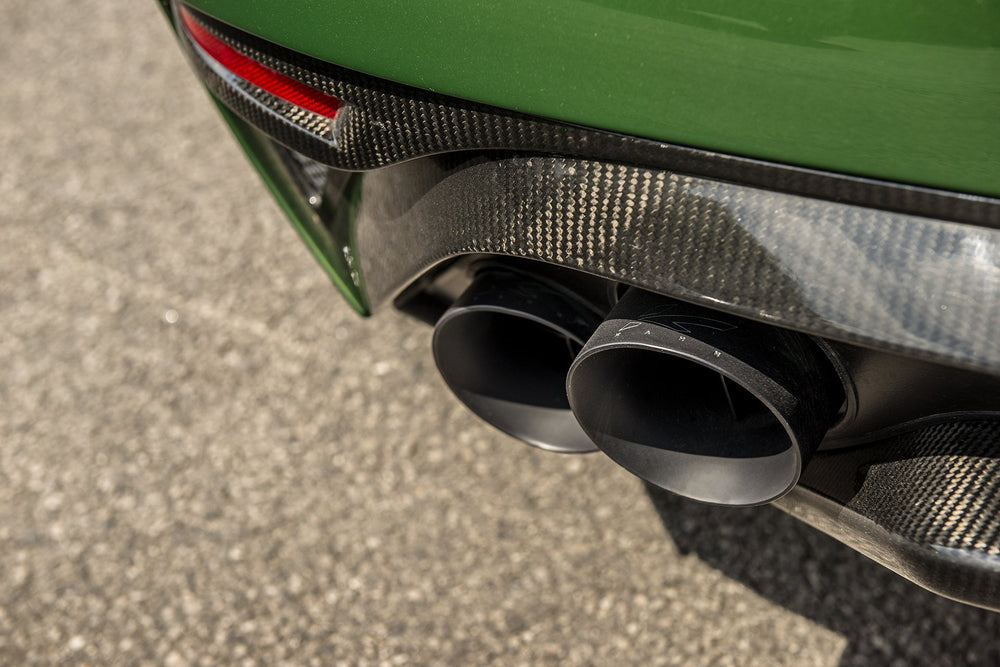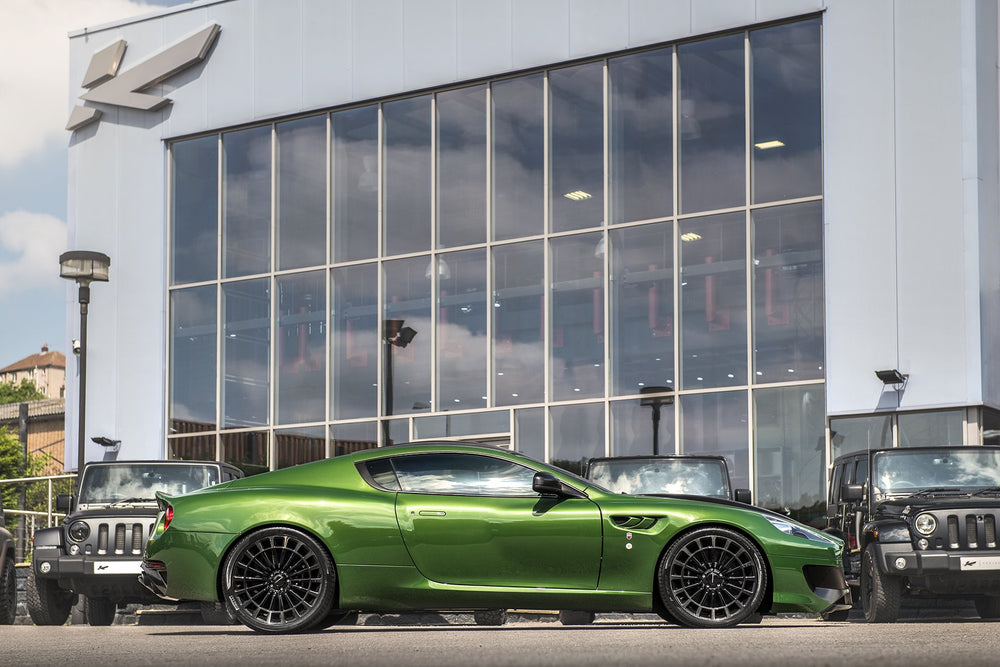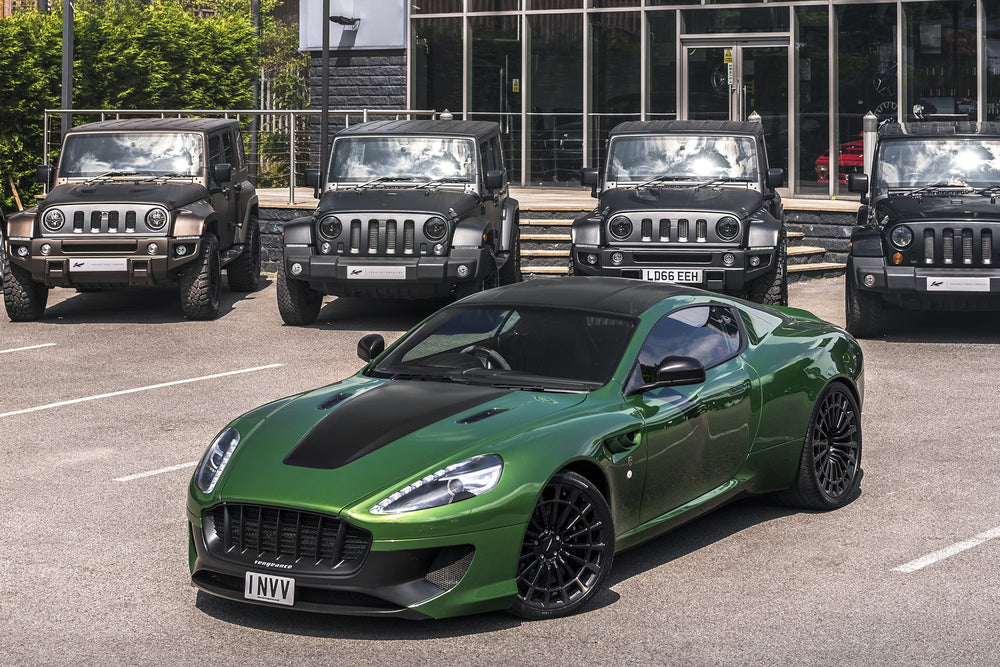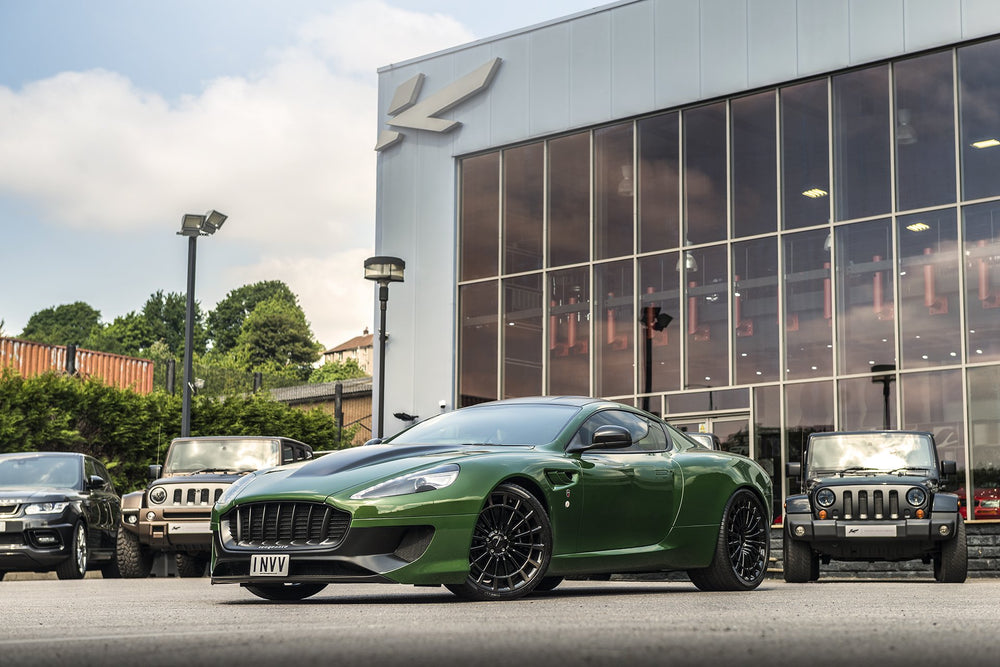 | | |
| --- | --- |
| | |
| Copyright Design By | Kahn Design |
British designer, Afzal Kahn, has always sought to push the boundaries of automotive design, developing a distinctive, aggressive style. Inspired by the Aston Martin designs of the 1980s and 90s, the Vengeance is the culmination of Kahn's lifelong pursuit to create the car he has always wanted to drive. His personality is evident in every curve of the coachbuilt body, the result of a painstaking design process, working and reworking each line and surface to the point of perfection.
Face on, the redesigned front bumper and wide spaced grille give the Vengeance an aggressive look, framed by widened aluminium front wings which merge seamlessly into the doors.

The signature central bulge of the bonnet continues to the highly defined lines of the roof, which flow outwards to the widened C-pillars and rear wings. These lines and curves are sculpted in hammer formed aluminium, lending a muscular definition to the car's surfaces.

The chrome roof halo curves around the large rear window and onto the reshaped rear, where our bespoke bumper assembly houses the purposely designed crosshair exhaust system and rear lighting.
Manufactured in the UK using traditional British coachbuilding techniques, the Vengeance is built on Aston Martin's bonded aluminium and composite VH platform, chosen for its lightweight strength and torsional resistance. 

In recognition of this significant investment into British manufacturing, Kahn Design was awarded the 2015 award for 'Best Newcomer to the West Midlands for Design and Innovation' at the annual Birmingham Made Me award ceremony.
"The practice of automotive coachbuilding stretches back to the early 1900s, when discerning customers would employ the services of expert craftsmen to create a custom vehicle body on a pre-manufactured chassis. It's been a longstanding ambition of mine to follow in this tradition and create a modern icon which will put British automotive craftsmanship back on the map.

"Launching the Vengeance is the realisation of a dream I've had since childhood, to design and produce my own car. I've worked in the industry my whole career, and I want to leave a legacy which I can be proud of. The design has gone through several iterations over the years and I've taken my time in selecting the right partners to prototype and manufacture the car, ensuring it represents the pinnacle of quality and perfection.

"The Vengeance underlines Kahn Design's expertise in design and coachbuilding. With a team of over 25 designers in house, we're involved in all aspects of product design from automotive to timepieces, interiors, retail space, clothing and accessories.

"Aston Martin has always been an inspiration, in particular the early Vanquish and the V600 Vantage wide bodies. The Vengeance pays homage to those classic designs while using modern engineering to create something unique and original which reflects my own style."

Afzal Kahn